Quick Contact Info.
Midland Plant/Corporate Office
8101 W. Industrial
Midland, Texas 79706
Phone: (432) 561-8819
Fax: (432) 561-8863
Midland Warehouse
8103 W. Industrial
Midland, Texas 79706
Toll Free: (866) 684-9299
Sales Phone: (432) 563-9299
Fax: (432) 563-1082
Oklahoma Warehouse
6750 Pat Ave.
Oklahoma City, Oklahoma 73149
Phone: (405) 672-7945
Fax: (405) 672-7420
New Braunfels Warehouse
1335 Wald Rd. #208
New Braunfels, Texas 78132
Phone: (830) 626-0383
Fax: (830) 626-0890
South Dakota Warehouse
8309 Captain Soelzer St.
Black Hawk, SD 55718
Phone: (605) 791-4301
Fax: (605) 791-4303
Ellis Manufacturing Products
Pumps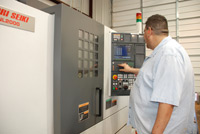 Ellis manufactures a complete line of sub-surface sucker rod pumps for oil production in compliance with API 11AX quality management system. We are licensed with the American Petroleum Institute to use the official API Monogram® on manufactured products under API 11AX-0079 & API Spec Q1®.
Barrels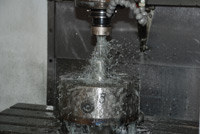 Pump barrels are available for a wide variety of pumping conditions, ranging from mild to extremely abrasive and corrosive service. The barrels are designed to meet or exceed API 11AX specification. Barrels are offered in 1026 Carbon Steel, 501 SS Corrosion-Resistant Steel and 443 Brass. Barrels are internally hardened, chrome plated or nickel carbide plated for superior performance. Sizes range from 1-1/16 to 3-3/4 ID and from 2' to 40' in length.
Balls & Seats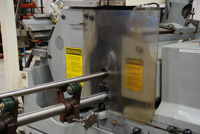 Balls and seats are available in materials to handle a wide variety of well conditions. Seats are lapped with appropriate size balls to ensure a fluid tight seal. Each assembly is tested per API 11AX specifications. Materials include 440 stainless steel, cobalt alloy, tungsten carbide, nickel carbide, titanium carbide and silicon nitride.
E-Hard Plungers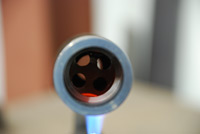 The friction between barrel and plunger is a very important factor to be taken into consideration during the pump selection and the service life of the assembly will depend on that fact. Choosing the correct clearance, and thus permitting formation of a lubricant between working surfaces, will lead to an optimum performance of the pump. That is why that dimensional precision and the surface finishing of the plunger determine the reliability of the plunger. The E-Hard plungers are available in 62RC hardness plain end, double seal monel end and PA pressure activated.
Cages & Fittings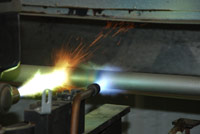 All Ellis Manufacturing Cages and Fittings are made from a wide range of top of the line dependable materials to ensure pump longevity in even the most severe sub-surface environments. Standard materials include 8620 alloy steel, 316 stainless, navel brass, and R400 monel. Cages can also be hardlined with Stellite®.
Shear Tools
The Ellis Manufacturing shear tool is a straight line pull safety joint release that provides a means of disconnecting the sucker rod string from the pump below the tool. This type of tool must be used to release fiberglass rod since they cannot be rotated. The Ellis shear tool is tested by a lot sample during manufacturing to assure that it releases at the required pull load. It is available in shear release of 18K, 21K, 26K, 33K and in all API sucker rod pin sized.
Left Hand Coupler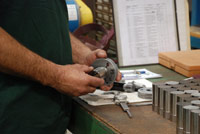 The Ellis left hand coupler is used as a safety joint in the sucker rod string when an operator suspects that an insert pump may become stuck in the seating nipple, preventing pulling of the pump. It is released by applying weight to the rod string clutching valve rod bushing to the clutch of valve rod guide. Left hand coupler is released by applying right hand rotation to sucker rod string. It is available in 8620 alloy steel, navel brass, and 316 stainless in all API sucker rod pin sizes.